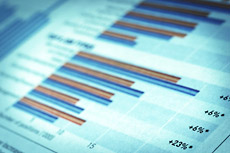 An energy model is a simulation based on building design, envelope, orientation, weather, schedules, controls, and energy-using systems to project comparative energy consumption and costs.
Our experts can evaluate the overall performance of your building design and energy conservation measures compared with key building standards such as ASHRAE 90.1-2004/7. Based on this evaluation, Integrated Green's LEED® AP consultants will make recommendations to improve energy performance such as changing the building orientation, adding better glazing, improving chiller efficiency, implementing daylighting strategies, etc.
We recommend energy modeling be done in the early stages of the design process. Once we have modeled the building design, we will work closely with your architect and MEP engineer to evaluate and propose energy conservation strategies and will provide comparative energy usage, demand, and cost projections. And for clients pursuing LEED® certification for a new building, we will work with your LEED® team to ensure the results from the energy model help provide a roadmap toward achieving as many LEED® Energy and Atmosphere (EA) credits as possible.

Inquire More About This Service »
Our Full-Range of Services
LEED/Green Consulting
Education
Corporate Social Responsibility
Technical Analyses