Why Green?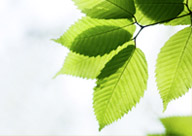 Building green benefits everyone. With an integrated and coordinated sustainable development process, building owners, occupants and the environment all win. Why? Thoughtful designs incorporating sustainable objectives result in superior building construction, a benefit which positively impacts energy efficiency, air quality and durability. Sustainable construction eliminates many of the pitfalls commonly found in conventional building.
Benefits of sustainable construction include:
Uniform air temperature
Reduction in heating, cooling and other energy loads
Removal of pollens and other allergens
Frequent air circulation
Prevention of moisture, mold and condensation
Elimination of drafts
Reduction in noise and odor
Lower cost of building operations
Green buildings provide greater living comfort, better air quality, and superior quality of life while yielding lower operating costs, lower energy bills, reduced building maintenance, extended building life, and improved employee productivity.
It takes a conscious effort to reduce threats to our environment:
Global warming
Depletion of non-renewable resources
Pollution
Habitat destruction
Buildings are the largest consumer of energy in the United States. The time for building green is now.
Our Full-Range of Services
LEED/Green Consulting
Education
Corporate Social Responsibility
Technical Analyses