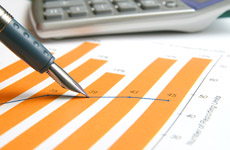 Indoor air quality (IAQ) can be a health and safety concern for building occupants. It is influenced by the ventilation system, pollution sources, the building site, and the building occupants themselves. A healthy environment should include systems that provide adequate ventilation, control airborne contaminants, and maintain appropriate temperature and relative humidity.
Our Integrated Green professionals will conduct a walk-through of your facility to inspect the ventilation systems and pollutant intrusion pathways, evaluate air exchange, and document temperature and relative humidity.
Services offered include:
Building Ventilation Evaluation
Carbon Dioxide, Temperature, Relative Humidity testing
Airborne Particulate Analysis
Airborne Volatile Organic Compound Analysis
Data logging of air quality indicators
The resultant data are compared against ASHRAE and other guidelines and recommendations are made for improving IAQ. Integrated Green offers high a level of expertise in inspecting, diagnosing and repairing indoor air quality problems and is prepared to work with you to achieve a safer, healthier more comfortable environment.
Our Full-Range of Services
LEED/Green Consulting
Education
Corporate Social Responsibility
Technical Analyses