Services
>

Executive LEED® AP Coaching Program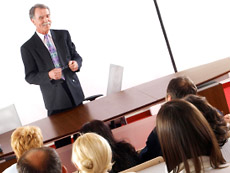 Established by the U.S. Green Building Council (USGBC), the Leadership in Energy and Environmental Design Accredited Professional (LEED® AP) program is intended to distinguish building professionals who have the knowledge and skills to successfully steward the LEED® building certification process.
Integrated Green provides a comprehensive Corporate solution for LEED® AP training. Our goal is not only to prepare your team members to pass the LEED® AP exam but to help them apply green building practices in the field. Case studies from actual projects are used as teaching examples and our Executive LEED® AP Coaching Program can be specifically tailored to reflect unique client or site requirements. The Executive LEED® AP Coaching Program is designed to flex with a client's organization. We come to you, work around your schedule, and deliver exactly what you need.
The Executive LEED® AP Coaching Program curriculum is anchored by a 40-hour preparation course for the current LEED® New Construction examination. It can also be customized for LEED® Existing Buildings, Commercial Interiors, or Core & Shell, to meet client needs. The program is appropriate for professionals engaged in the design, procurement, construction, or maintenance of buildings.
The course begins with an introduction of the USGBC, LEED®, and an overview of the LEED® NC Rating System. It continues with a focus on each LEED® NC prerequisite and credit, including in-depth explanations, followed by a series of hands-on exercises, project case studies, and take-home quizzes. In addition, the course will explore the LEED® certification process and how to act as a LEED® AP. The course concludes with a two-hour timed sample test and review. The participants will receive an additional two-hour sample test and additional study materials to take with them.

Download LEED AP Exam Prep Course Outline »

Inquire More About This Service »
Our Full-Range of Services
LEED/Green Consulting
Education
Corporate Social Responsibility
Technical Analyses
It's All About The Team