Services
>

LEED® Project Management & Certification Services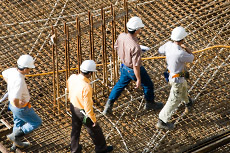 The USGBC LEED® Green Building Rating System encourages the creation of high performance, affordable, and environmentally sound buildings. Our LEED® Management & Certification Service directs our clients through the entire process to achieve LEED® certification for their project in a way that is fiscally sound and effectively managed.

The Integrated Green team can prepare LEED® documentation, while working with clients step by step to provide support to project team members.
Our services include:
Registration of client's project with the USGBC
Establishing the LEED® On-Line scorecard
Developing a Responsibilities Matrix for each credit
Providing draft documents or templates to the team for preparation of documentation
Researching/submitting Credit Interpretation Requests (CIRs)
Reviewing product and building material cut sheets for LEED® compliance
Reviewing all LEED® submittals and back-up documentation to ensure accuracy prior to submission of credits to the USGBC
Filing appeals, if required
We have access to a broad network of experts in the fields of Water Resource Management, Engineering, Renewable Energy Technologies, Construction Waste Management and commercial interior design, as well as experienced construction managers to help find cost-effective solutions for credit compliance.

Inquire More About This Service »
Our Full-Range of Services
LEED/Green Consulting
Education
Corporate Social Responsibility
Technical Analyses