Services
>

Green Construction Management Services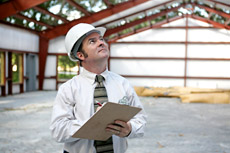 Construction projects impact the environment and building occupants. The use of sustainable construction methods significantly reduces, and can often eliminate these negative impacts. Project Managers at Integrated Green can help clients minimize this risk by adhering to LEED® guidelines for sustainable construction through all phases of a project. We will manage a project from inception or schematic design, to design/development, to construction documents and specifications, to construction, and finally to occupancy.
During the schematic design phase, Integrated Green carries out a review of the design goals with the owner and/or tenant, followed by a first cost analysis and an evaluation of design alternatives to maximize potential LEED® credits. We can then perform modeling and further analysis needed to develop Green Specifications for the project.
During the construction document and specification phase, Integrated Green will identify critical LEED® design elements on Drawings and in Specifications. Working closely with the contractor, the project manager finalizes construction documents to conform to LEED® requirements, including a detailed plan for Waste Reduction, Material Reuse and Recycling, and reduced site disturbance.
Once construction begins, we will monitor progress and document results in accordance with LEED® guidelines. At the completion of a LEED® Project, our team will help clients apply for rebates and grants, organize and submit all LEED® credit documentation and initiate the process for the project to be certified by the USGBC.

Inquire More About This Service »
Our Full-Range of Services
LEED/Green Consulting
Education
Corporate Social Responsibility
Technical Analyses
It's All About The Team