Services
>

LEED®EB: Operations & Maintenance Consulting Services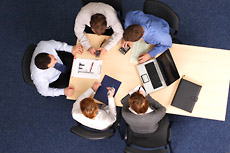 The LEED® for Existing Buildings Rating System helps building owners maximize operational efficiency while minimizing environmental impacts. Our Operations and Maintenance Consulting Services can help our clients achieve these goals by project managing their LEED®-EB projects and training their staff.
Our intensive LEED® EB Training Program provides a review of technical and submittal requirements for the LEED® EB Rating System and the tools and information needed to incorporate green building practices into a project. The training is intended for project teams that will be working on LEED®-EB certification projects and provides case studies on successful strategies for earning LEED® credits.
A LEED® EB Accreditation Workshop, an add-on to the LEED®-EB Training Program is available and recommended for those preparing for the LEED® Professional Accreditation exam. Through a series of tests and group exercises, the participants will become proficient in LEED® requirements and the LEED® certification process.
Our LEED® EB Occupant Engagement Program engages building occupants and staff with the LEED®-EB certification process. Integrated Green will help integrate management best practices into client's operations to improve operating efficiencies. And will help clients develop in-house capability to expand environmental initiatives beyond the LEED® process.

Inquire More About This Service »
Our Full-Range of Services
LEED/Green Consulting
Education
Corporate Social Responsibility
Technical Analyses