Services
>

Life Cycle Costing Services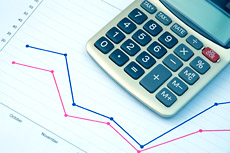 Life-Cycle Costing (LCC) is a method of evaluating alternative building design scenarios that considers both initial costs and on-going operating and maintenance/repair costs over the economic life of the project.
Integrated Green will help you evaluate various design scenarios by:
Documenting the objectives and constraints for the project (e.g. occupant comfort, building safety, building aesthetics, etc)
Identifying design/service alternatives to achieve the objectives
Developing discount rate, inflation rate, and economic life assumptions
Identifying and estimating relevant costs (including energy/utility costs)
Comparing the total life cycle costs for each option
Analyzing the results for consistency with the initial objectives
Let Integrated Green provide you with the information to make the design trade-offs that minimize your life cycle costs and meet your project objectives.

Inquire More About This Service »
Our Full-Range of Services
LEED/Green Consulting
Education
Corporate Social Responsibility
Technical Analyses